Nerang Station pictures and plans
1934, as seen from the road.
Platform 1960's.
Station near final days.
Station 1963.
Station 1964, special train.
Station 1965, Tracks removed.

After the Nerang Railway Station closed in 1964, the building was, transported to
another site and transformed into an Albert Shire Council work depot. The building was later
moved to Springbrook by Bill Short in 1978. Auctioned in 1995 and purchased by a Mudgeeraba land developer. Located just off Bonogin Road at the entrance to a new housing estate selling acreage.

All above pictures and information, City of Gold Coast Libraries Local Studies Collection.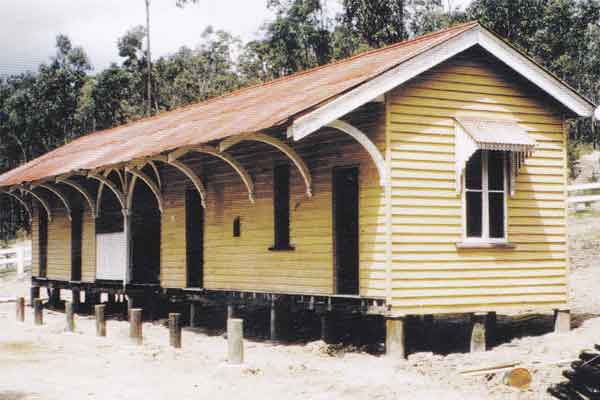 Nerang Railway Station 1995, before move to Bonogin Road
Nerang station at Mudgeeraba Forest, before it was moved to our museum, @PaJ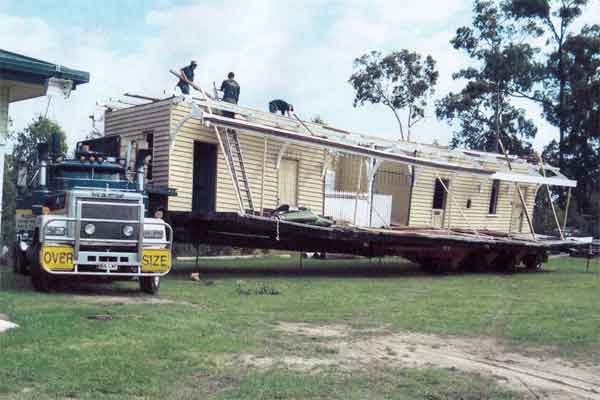 The big move to our museum.

Working drawing of Nerang railway station dated 1889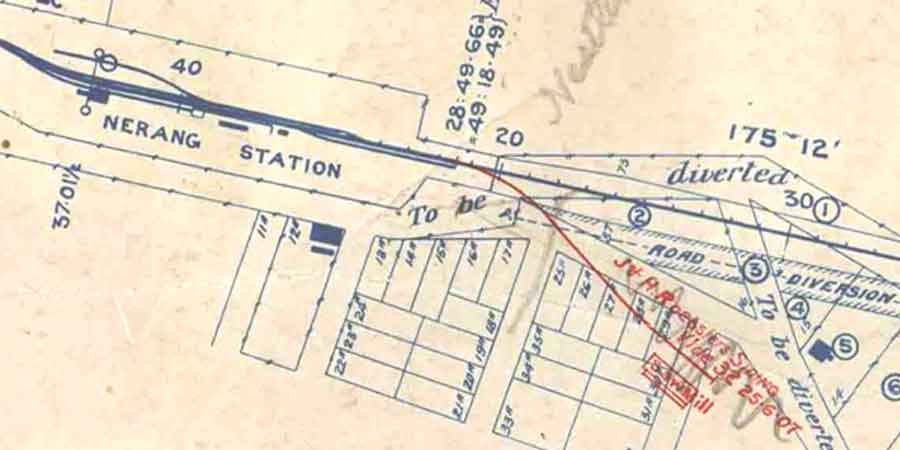 1903 Plan of Nreang Railway Station showing in red the siding to Roessler's saw mill.